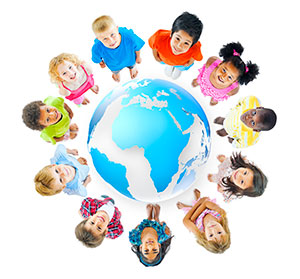 What's New
---
Welcome!
What are the needs?
Despite the global importance of childhood respiratory illness, there is no existing structure that links the different organizations, people, and resources involved in Pediatric Pulmonology. As a result information, and communication is fragmented, there is great disparity in available resources in different areas of the world, educational resources may be duplicated, there is no efficient way of establishing global research collaborations, there is no way of advertising training opportunities globally, and there is no global rare diseases registry for pediatric respiratory diseases. The VIPPN Website addresses many of these issues.
What are the goals?
The main goal of VIPPN Website is to promote research, education, patient care, and advocacy in a global context. As such, the VIPPN Website aims to provide a resource and communication channel for health care providers from all over the world who have an interest in Pediatric Pulmonology. The VIPPN Website will also provide access to global educational, research, training, educational material, and advocacy resources and will be a platform for developing global initiatives in pediatric pulmonary research.
In more detail, the goals of the VIPPN Website can be summarized as follows:
This website aims to be the "home" for pediatric pulmonologists and critical care pediatricians from around the globe. It will provide a common voice on many issues regarding child lung health as well as function as a central hub where resources and information can be easily accessed by anyone with an internet connection. The VIPPN Website will enhance collaboration and participation of specialists around the world.

Collaboration with organizations: As the VIPPN will be collaborating with regional and local societies related to Pediatric Pulmonology and critical care, this will enhance the collaboration between these societies. The VIPPN Website provides links with national Pediatric Pulmonology Societies and Pediatric Respiratory Sections of national societies around the world. The site will establish a list of research studies and opportunities for collaborations.

Dissemination of knowledge: One of the objectives of VIPPN Website is to aid the dissemination of guidelines as well as other teaching material. Links with clinical guidelines are provided.

Meet the needs of clinicians: The information provided by the VIPPN Website will certainly be most useful and cannot be easily found elsewhere. The webpage will also have a section for case discussion. Such information will be most useful for the busy clinicians around the world.